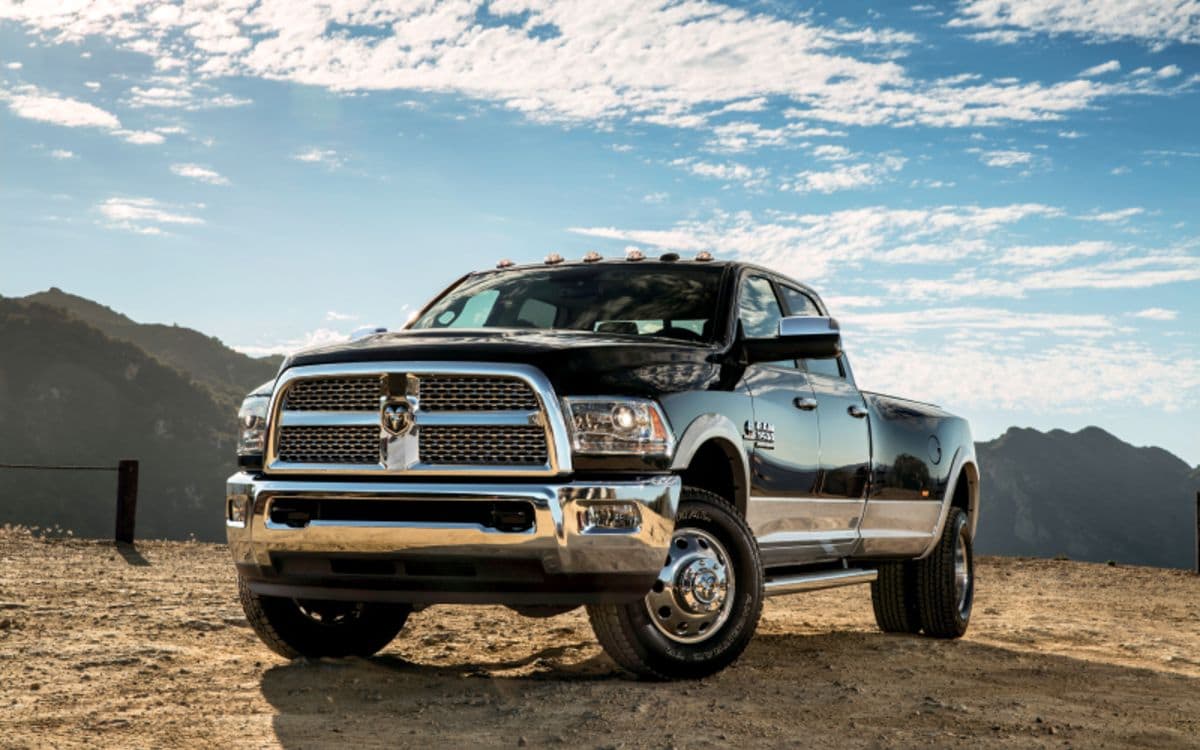 Considering a Used Truck? Benefits of Owning a Pickup Truck
Are you in the market for a used pickup truck? We know what matters to our customers is having choices. McCurry Baker City Auto Ranch has what you need, so all you have to do is find the vehicle you want. 
The following are some truck brands and models you may find in our used inventory.
Used Ram Trucks
Originally known as the "Dodge Ram," Ram trucks have since evolved into their own brand. Find powerful models like the Ram 1500, Ram 2500, and Ram 3500 in our pre-owned inventory in Baker City. 
Used Ford
There is no pickup truck more popular than the Ford F-150, meaning you'll find abundant options on the used truck market. The heavy-duty F-Series Super Duty offers more power, while those looking for a fun midsize pickup will enjoy a used Ford Ranger.
Used GMC Pickups
GMC adds style and luxury to the workhorse truck segment. Drivers looking for sophistication as well as power should check out a pre-owned GMC Canyon, GMC Sierra 1500, and the Sierra HD.
Used Nissan
Check out our selection of used Nissan Frontier, Titan, and Titan XD trucks!
Used Toyota Trucks
Renowned for their reliability, a used Toyota Tacoma or Toyota Tundra will keep performing and hold its value well into high mileage.
Pre-Owned Chevrolet
These rugged American trucks stand out by sticking with high-strength steel construction while competitors shift to aluminum. Find a classic Chevy Silverado 1500, Silverado 2500HD, Silverado 3500HD, or the Chevrolet Colorado in our used truck inventory.
Why Buy a Used Truck?
Rugged Style
Some drivers want to ride around Baker City with a vehicle that projects confidence, and there is no better way to do that than with a used pickup truck. You do not have to spend too much time studying these trucks to see the raw, powerful, and rugged appearance they have. If you want to ride in a vehicle that conveys that, then a good used truck is the way to go.
A Job Well Done
Another reason you may want to consider a used truck is that they meet needs that other vehicles simply cannot. Pickup trucks are powerful vehicles that were made to haul large items from one place to another.
Towing heavy cargo can be too taxing for other types of vehicles. Trucks were made for that kind of treatment, so they shouldn't give out on you, provided you take maintenance seriously.
Fun to Drive
You are going to have a lot of fun driving one of our used trucks. These vehicles were made for rough terrain, so they give you a lot of power and traction for going off-road.
You may need to haul heavy items for work, but sometimes you want to have fun with what you are hauling, like if you take a camper out into the wilderness with your family.
Everyone Wants a Friend With a Truck!
A truck is not only a gift to you but to those around you. Trucks can be helpful in all sorts of situations, such as when a family member is thinking of moving.
Those with a giving heart may find joy by knowing you can help friends or family members simply by owning a truck. The GMC Sierra or the Ford F-150 were made for multiple hauling expeditions, so you do not have to worry about overworking them.
Safety in Trucks
Trucks come with additional safety advantages that other vehicles do not have, such as bodies with stronger metal and with frames made to handle strong hits. They are larger than most other cars on the road, which gives them a safer baseline. You also have the advantage of sitting higher than other vehicles when driving, and that may help prevent accidents since you can see more.
Look through our used trucks inventory to see if one particular model catches your attention or meets your specific needs. Be sure to pay attention to things like hauling capacity or torque. Once you have found the truck that meets your needs, schedule a visit so you can take it for a spin.
Make an Inquiry